The Southeast Museum of Photography presents an exhibition of the photographs of Gary Monroe.
"Thinking is more interesting than knowing, but less interesting than looking." -Goethe
Gary Monroe: Photographs provides a glimpse into a number of communities that add to the character of this place and this mentality that we call Florida. From the Old World Jews who populated South Beach Miami, to Haitian resettlement camps, to the tourists visiting Disney World, and the very landscapes that these cities and communities are built upon. Monroe has spent his life capturing little moments that reflect bigger ideas.
The locations and characters in these photographs vary widely, and are taken from over 45 years worth of Monroe's photographic pursuits. However, each image was captured and informed by Monroe's signature style. There is no pretension, no expectation, and nothing staged. Monroe captures an awkward glance, strangers passing in the street, senior citizens waiting for the bus, a day laborer napping in the shade. But as normal as these occurrences seem, Monroe presents them in a way that draws the viewer in. The subjects are all characters and they are all in conversation with each other, with the scene, and, remarkably, with the viewer.
Man at Rowlett Park, Tampa 1973 "This early photograph confirmed the direction that was natural for me. I found my way to University of South Florida's Art Department in 1970. It was an excellent environment, with a charged faculty and Graphicstudio in full swing. Since my teachers and fellow students were primarily engaged with self-conscious art making, I followed their cues at first. But I quickly realized that there was no match for pure, spirited and unadulterated camera work. And with this image, I realized too how form mediates content, and I was on a journey."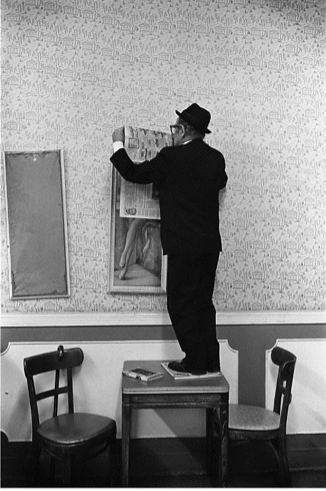 "My graduate thesis exhibition consisted of South Beach photographs, but I had barely scratched the surface. I planned to return home to spend a decade living among and photographing the elderly Jewish people during what I knew would be their last years. I did this to the day, and then it was gone. If the average age was 81 or 82 when I began, a decade later it was between 18 and 28.
The yearly and seasonal residents of South Beach aged right along with the hundreds of small hotels and apartment buildings that housed them. With roots extending back to the shtetls of Eastern Europe, survivors of the Czarist pogroms and the Nazi holocaust immigrated to America mostly through Ellis Island. After a hundred years of turmoil and toil, they established South Beach as the last resort. These elderly Jewish men and women lived communally throughout the isolated small-scale neighborhood in Miami Beach, taking advantage of the tropical climate. Facing the adversity of old age, they lived in accord with their religious faith until the advent of the art deco craze. By 1987 the community's tight fabric was loose, becoming unwoven and unrecognizable. A few years later it was gone as if it never existed."
Krome Detention Camp 1981-1982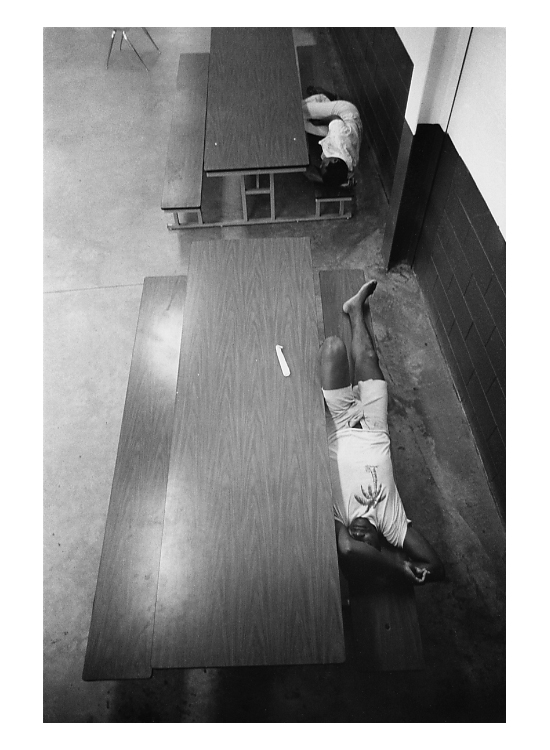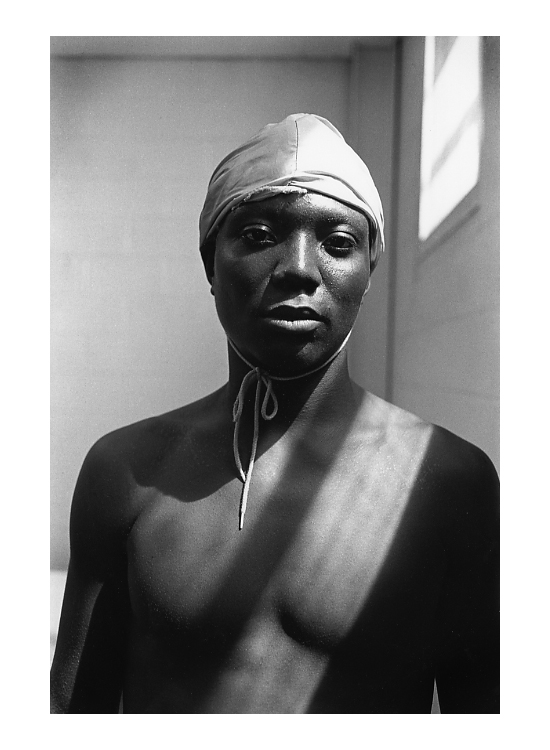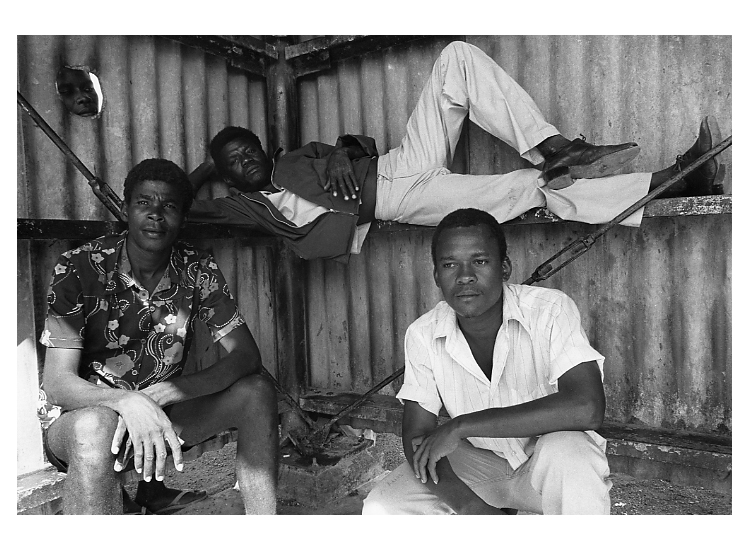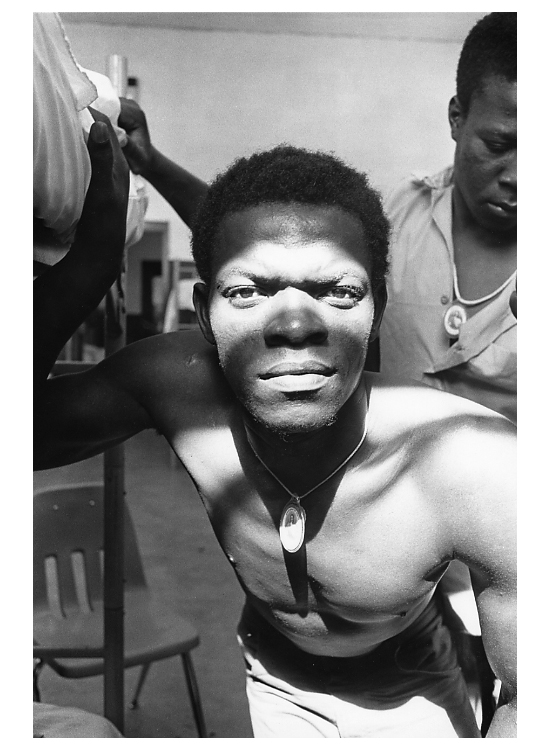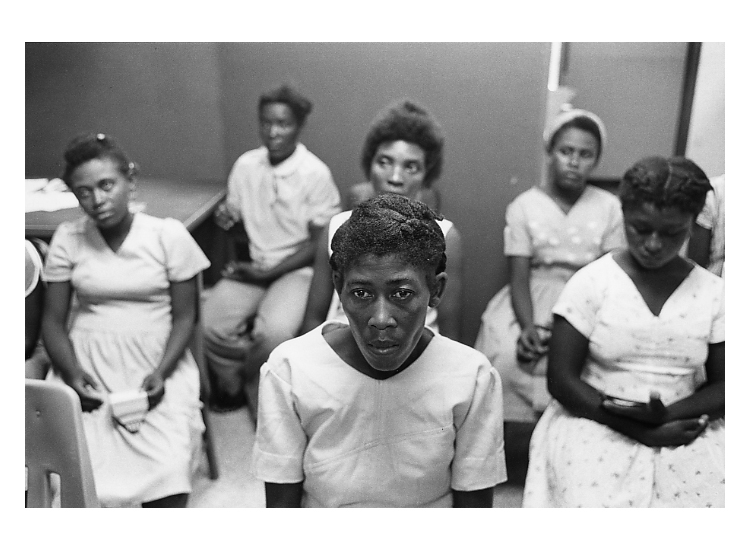 The INS Krome Detention Camp is on the edge of the Everglades where its nondescript cinderblock buildings encroach on the river of grass. It was a forbidding place, awash in bladed concertina wire. It was once a Nike missile base, complete with underground silos.
The Haitians' poor timing had them arrive on the heels of the mass Cuban exodus from the Port of Mariel, for whom the Cuban-American counterparts rolled out the red carpet. No welcoming committee greeted the Haitian boat people. I photographed them at Krome Camp for a year courtesy of Camp Director Cicilio Ruiz. He told me I was welcomed there because he had nothing to hide and that because I was not a journalist. He said journalists created problems to have something to report. The Miami Herald was suing for access while I was wandering around without restrictions. I was issued a No Escort Required badge, which Ruiz warned me to guard with my life for fear that journalists might go after it."
Haiti 1984-2000
"As a nice Jewish boy from Miami Beach, I seemed to be the least likely candidate to go to Haiti, especially when Duvalier still ruled and no one any longer went there. Cruise ships stopped docking there long ago; the tourists did not want to confront the poverty at the port or the misery that lay beyond. I found Haiti to be a wonderland and the most interesting place on Earth.
In 1984, with the aid of a Fulbright fellowship, but with some trepidation, I left for Port-au-Prince. All of my apprehensions vanished when I saw the mountains of Haiti from the air. The mountains yielded to coastal towns: Gonaives, St. Marc, and the villages that lead to Port-au-Prince. The plane circled the waterfront in its approach to the airport. Carrefour appeared through the window and then hints of the city panned by: the glowing white Presidential Palace and the Champs de Mars, the pastel Catholic cathedral, the Iron Market, the teeming humanity along Rue Dessalines and finally the slum La Saline, now Citi Soleil. I knew nothing of these places then but as soon as my feet touched the tarmac, I felt invincible.
I rode off in a tap-tap into the night the evening after arriving, past the flooded Artibonite Valley, through Gonaives, and up the mountains beyond Cap Haitian, to a forested land lost to time. The next morning, I walked along the river, down a path cut through bush, to a mist-covered packed dirt road where men and women emerged like new life forms. I could never have anticipated the unique experiences, the unusual sensations that were in my future. Haiti gave me the reason to further work out my intuitions. With my camera as my confidant, I conjured images that surpassed my imagination and confounded my expectations. It was a turning point in my art and life, along with marriage and fatherhood. It was a personal epiphany, a cutting of the umbilical cord, for sure."
Disney World 1987-1996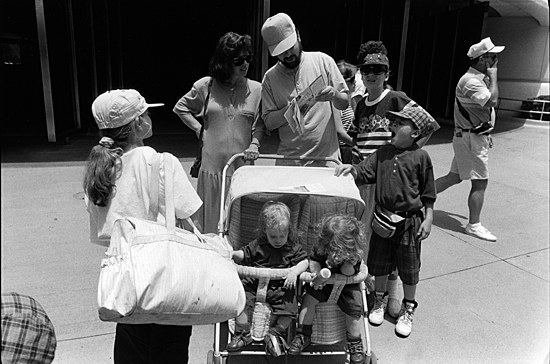 "I had intended to photograph the many tourist attractions throughout Central Florida when relocating to DeLand in 1987. South Beach was done and gone, and I preferred what had been there to what was coming. I went to Disney World, and that first time convinced me that I had no need to go to other theme parks; it was that rich in meaning and photographic possibilities.
A family vacation to Disney World is a virtual pilgrimage, a baptismal plunging into a reality of make believe. Disney "imagineers" carefully package the Disney World illusion of reality; they redefine good, clean fun with Orwellian machination. The financial success of Disney World's burgeoning commercial ventures confirms that the cloroxed world of Disney is preferable to the dirty, real world full of woes, cracks in the sidewalks, and choices among different evils. Nothing is real at Disney World except the reality of the transformation of self through myth and fantasy. What a visitor sees and does at the theme parks is only a fairy-dusted shadow of life on the outside–a simulacrum, a faint unreal likeness of how people have defined themselves through modernism. It has also become a rite of passage, a way a family might find sanctification."
Florida 1978 - Present
Miami was my backyard, but the state of Florida was a playground that I would explore by getting in the car and driving to any destination to photograph. In the early years it was usually with my girlfriend cum spouse Teresa, in her '65 Mustang. At that time the state published a quarterly that listed all the special events and activities taking place throughout the state; we would pick an event-destination and mosey there. Florida is a strange place, according to my photographer-friends who come here to photograph. However, to this native, it seems perfectly normal.
Travels 1991 - Present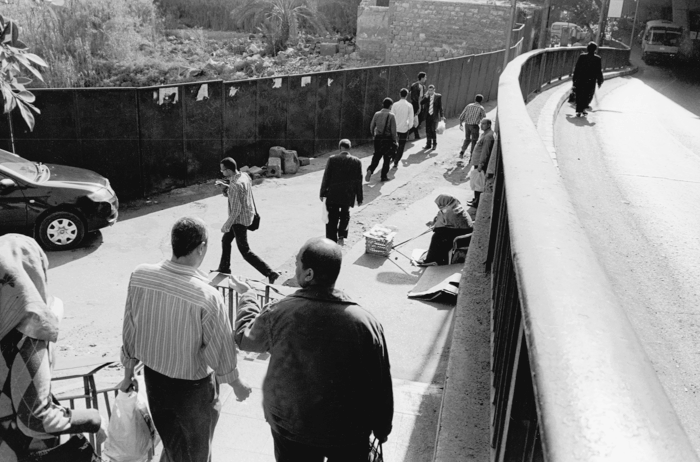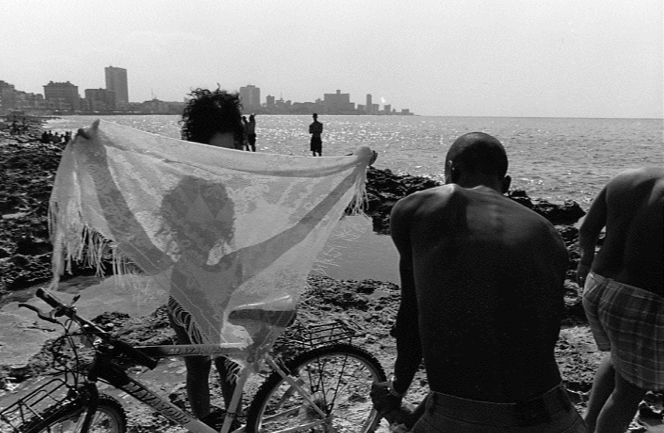 After spending ten years in South Beach as the youngest member of that community, then going to Haiti every chance I had (25 trips), and upon moving to DeLand and going to Disney World to photograph regularly (eight annual passes), it dawned on me that I was missing something–travel. I began going overseas, without any plan or agenda, just to wander aimlessly with my Leica and lots of film.
New Florida Landscapes 2004-2012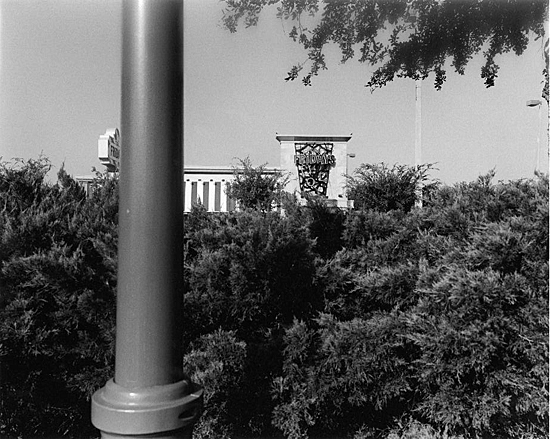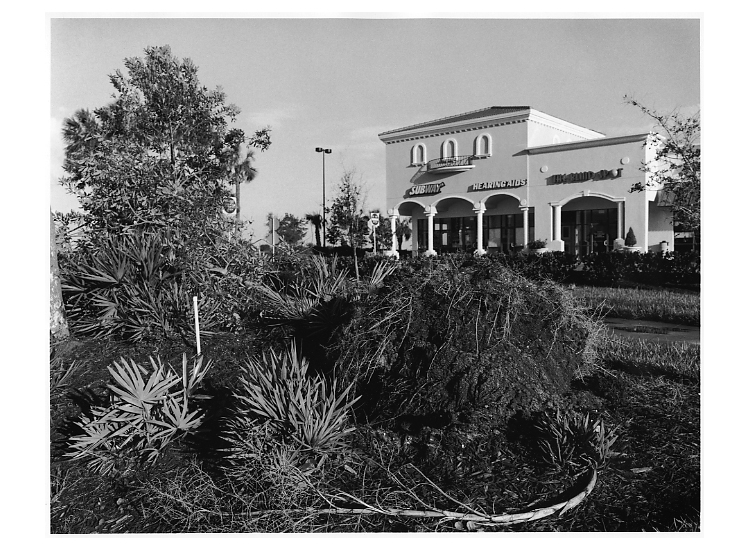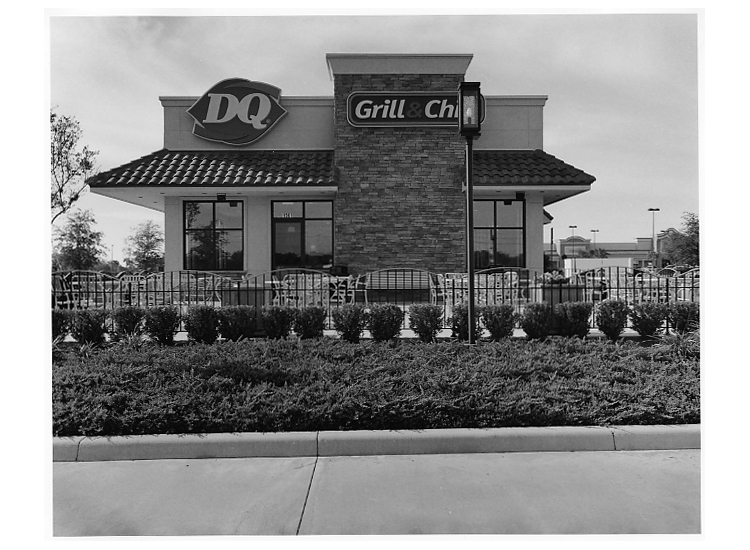 "These photographs describing the effects of corporate-driven growth on Florida's natural environment are not intended as a critique on the vanishing wilds vis-à-vis the ironic sense that we are losing the habitat that drew people to the Sunshine State for a homogenous place, one that is contrary to the alluring promise of Paradise. Rather, I am describing the topography itself, juxtapositions of concrete and flora. These images of non-descript malls, cookie-cut housing, and chain restaurants nevertheless seem a valid way to consider America today as opposed to an allegiance to sentimental pictorialism that has limited breath left, socially or aesthetically."
Gary Monroe: Biography
Upon completing graduate school at the University of Colorado (Boulder, 1977), Gary Monroe returned home to Miami Beach to photograph South Beach's old world Jewish community daily for ten years. With the Haitian boatlift of 1980 Mr. Monroe received unprecedented permission to photograph refugees at the INS Krome Resettlement Camp; the media were barred. He ventured into Miami's Little Haiti when others avoided the place. While "Baby Doc" Duvalier ruled and before the media descended on Haiti, Mr. Monroe began photographing throughout the beleaguered country. Then he photographed Haitian enclaves around Florida.
Because of his interest in tourism, in 1987 Mr. Monroe began photographing tourist attractions. He photographed at Disney World hundreds of times in an attempt to make sense of its "rite of passage" through 2002. He subsequently photographed Florida's older theme parks and his interests expanded to include other countries–Israel, England, Spain, Mexico, Brazil, Cuba, Poland and India, to name a few. Mr. Monroe continued photographing throughout Florida, with a special interest in describing corporate-driven landscapes.
With 12,500 rolls of film and twice as many large prints constituting his archive, Gary Monroe continues to prowl streets nearby and far away with his Leica M cameras and print the negatives in his darkroom. His photography has been supported by grants from the National Endowment for the Arts, Dade County Council of the Arts and Sciences, Florida Humanities Council and the Florida Division of Cultural Affairs, the Southeast College Art Conference, and Fulbright Foundation.
For more on Gary Monroe visit his website:
A short documentary on Gary Monroe, produced and directed by Eric Breitenbach